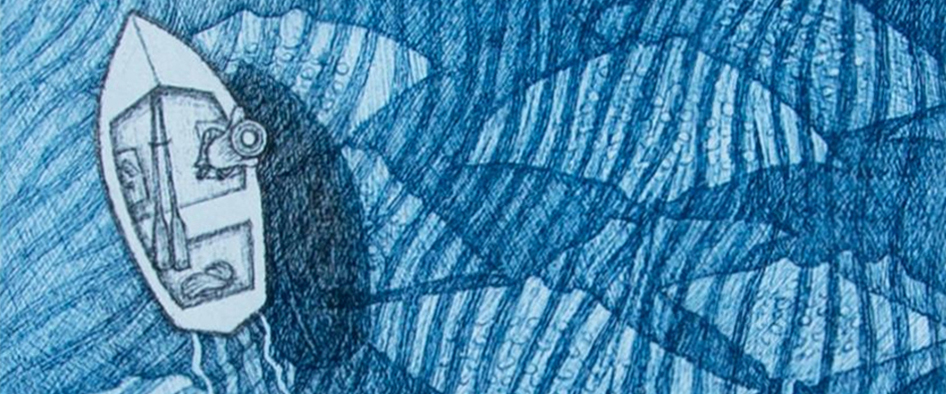 29 July – 28 November 2023 at Moran Gallery Sylvania
**please note this exhibition is open to residents, families and friends of Moran Aged Care and Southern Printmakers family & friends only.
For this exhibition, artists of the Southern Printmakers Association interpret the theme 'Inside Out'. Open to broad interpretation, Inside Out might reference ideas such as interior and exterior spaces, or inclusion and exclusion at a human or psychological level.
Members exhibit their own individual works and a collaborative installation exploring the theme. Also on display is the Southern Printmakers postcard exchange of 2020/2022, featuring local, national and international artists, as well as examples of various printmaking techniques.
The Southern Printmakers Association was founded in 1978 to provide a way for local printmakers to meet, exchange views, increase their knowledge of specialist techniques and arrange exhibitions of their works. SPA was a driving force in supporting the creation of creative spaces in southern Sydney such as artist studios, galleries and teaching facilities, and played an important role in the development of Hazelhurst Arts Centre. Studio 6 at Hazelhurst is a dedicated printmaking studio and is available to the association and its members.
Today SPA continues to explore printmaking processes, push boundaries and learn new techniques. Members meet regularly to support, inspire, create, collaborate and exhibit their artworks.