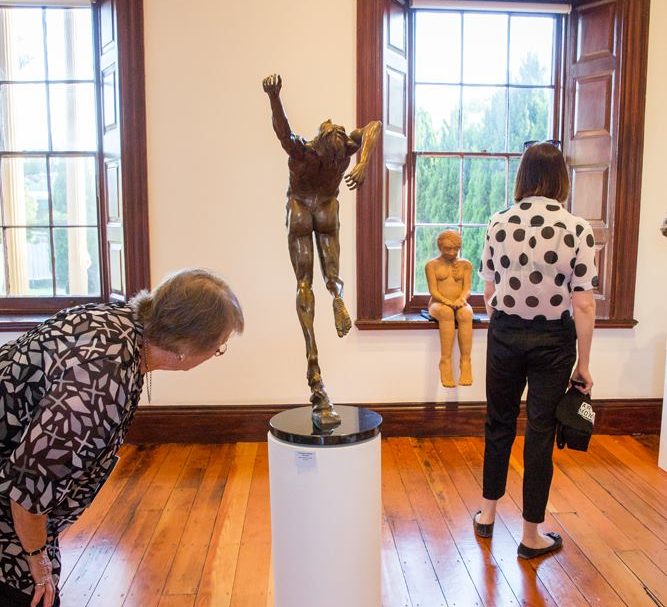 We are delighted to host the Tom Bass Prize for Figurative Sculpture at
Juniper Hall. 
Date: 6 to 22 March 2020
Time: Wed-Fri 10am to 3pm and Sat-Sun 10am to 5pm)
The 2020 finalists' exhibition features over 50 artists from across Australia – a showcase of representational, abstract, innovative and contemporary works inspired by the human form.
Life Drawing Class
Come and be inspired by the Tom Bass Prize Figurative Exhibition and spend a couple of hour's life drawing with Sydney artist and teacher Monika Scarrabelotti. Open to beginners and experienced artists, you will have the opportunity to draw from a live model in the beautiful surrounds of historic Juniper Hall.
7 & 21 March 2018, 2-4pm at Juniper Hall. Cost: $25. Places are limited.
More information and bookings
Free Artist Talks
Come along and hear Tom Bass Prize Finalists talk about their work. The artists will also be taking questions.
Sundays from 2pm - all Artist Talks are free, just turn up on the day.