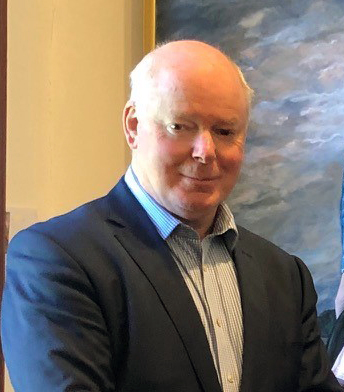 The Moran Arts Foundation is pleased to welcome Dr Gerard Vaughan AM to the 2022 Doug Moran National Portrait Prize judging panel.
Dr Gerard Vaughan AM is an Australian art historian and museum administrator. He was born in Devonport, Tasmania and educated at the University of Melbourne, where he graduated with a Bachelor of Arts with Honours and a Master of Arts.
From 1981 Vaughan undertook doctoral research at the University of Oxford. He remained in England for 18 years, holding several academic positions, including a research fellowship at Wolfson College, and visiting fellowships at the British School at Rome and Yale University. For several years he served as private secretary to the Vice-Chancellor of Oxford University, then became Deputy Director of the fundraising Campaign for Oxford. In 1994 he was appointed inaugural Director of the British Museum Development Trust in London. From 1983-99 he also served as the UK-based consultant to the Felton Bequest, which supports acquisitions for the NGV.
Vaughan returned to Australia in 1999 to take up the position of Director and CEO of the National Gallery of Victoria, where he was responsible for the NGV's major building and development program (1999-2003). During his tenure, he prioritised fundraising from the private sector to support building, acquisitions and exhibitions. In 2014 he became director of the National Gallery of Australia, remaining in that role until his retirement in 2018.
Vaughan was made a Member of the Order of Australia for services to the arts, and the French government awarded him the Legion of Honour for his services to the study and promotion of French visual culture. He is chair of the Australian Institute of Art History based at Melbourne University and is the co-chair of the National Reference Group for the First Nations Art Gallery of Australia, planned for Alice Springs.