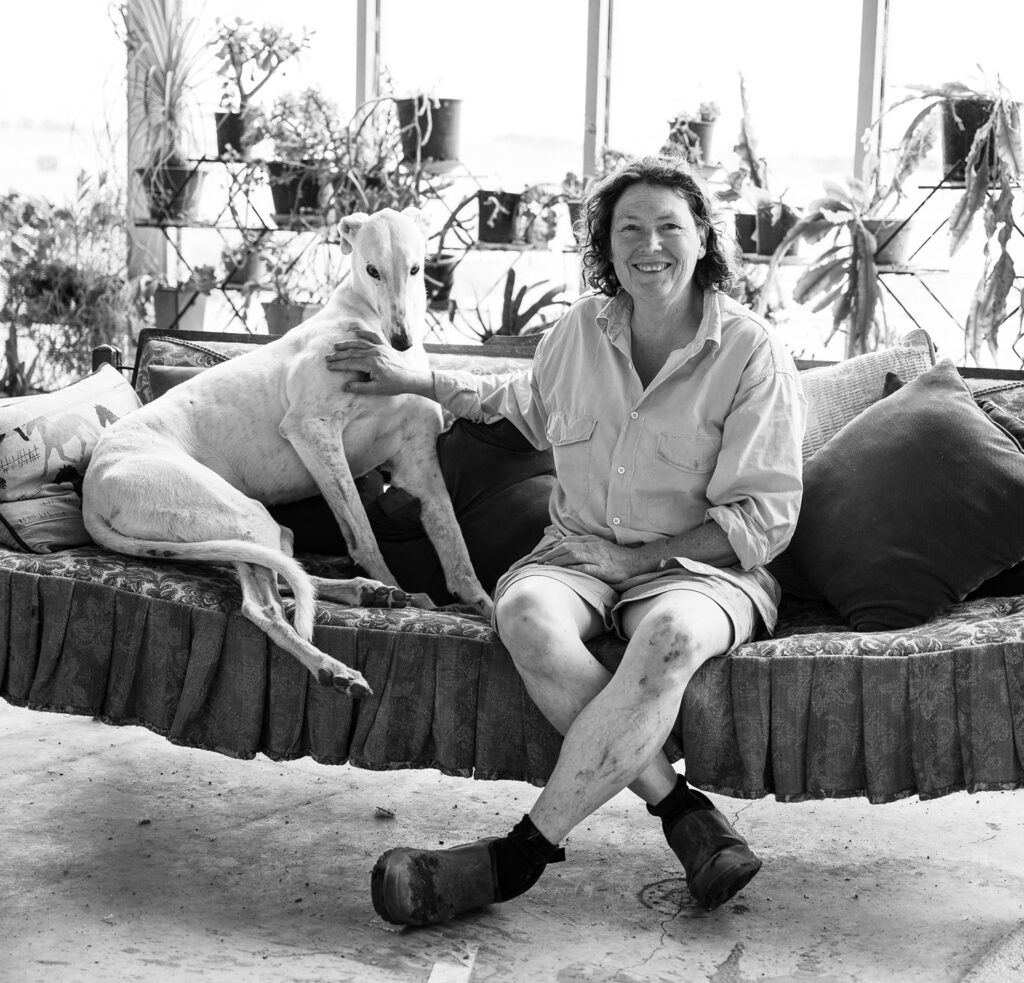 The Moran Arts Foundation is pleased to welcome Lucy Culliton to the 2022 Doug Moran National Portrait Prize judging panel.
Lucy Culliton (born 1966) is one of Australia's foremost contemporary artists. Her signature painting style encompasses landscape, still life and portraiture.
She has been successfully exhibiting since 1998 and was represented by Ray Hughes Gallery, Sydney for over 15 years. In 2017 Lucy joined King Street Gallery on William, Sydney and Jan Murphy Gallery, Brisbane.
Lucy's inclusion in group exhibitions across Australia and internationally reveals the extent of the public acclaim surrounding her work. She has been selected multiple times for the Archibald, Wynne and Sulman Prizes at the Art Gallery of New South Wales, as well as the Mosman Art Prize, Salon des Refusés, Portia Geach Memorial Award, and the Dobell and Kedumba Drawing Awards.
In 2000, Culliton won the acquisitive Mosman Art Prize and in 2004, the Kedumba Drawing Award. Culliton is the only female Australian artist to be a finalist in the Archibald, Wynne and Sulman Prizes in the same year, 2016.
Lucy's work can be found in numerous public collections including the Art Gallery of NSW, Australian Parliament House, the National Gallery of Australia, New England Regional Art Gallery and Tamworth Regional Gallery.
Lucy's true loves are painting and caring for a large variety of animals that have in one way or another ended up as permanent residents on her property in the Monaro. She looks after her menagerie of rescued sheep, goats, horses, cows, greyhounds, and poultry with the same dedication and devotion she awards her painting career.
ABC's 'Landline' featured Lucy and regenerative farmer Charlie Maslin in a recent episode- showing the two individuals' uniquely collaborative approach and response to their neighbouring surrounds.
Lucy's studio sits amidst the unusual landscape of the Monaro, overlooking the stark plains, the Bombala River and the big skies so beautifully captured in her paintings.