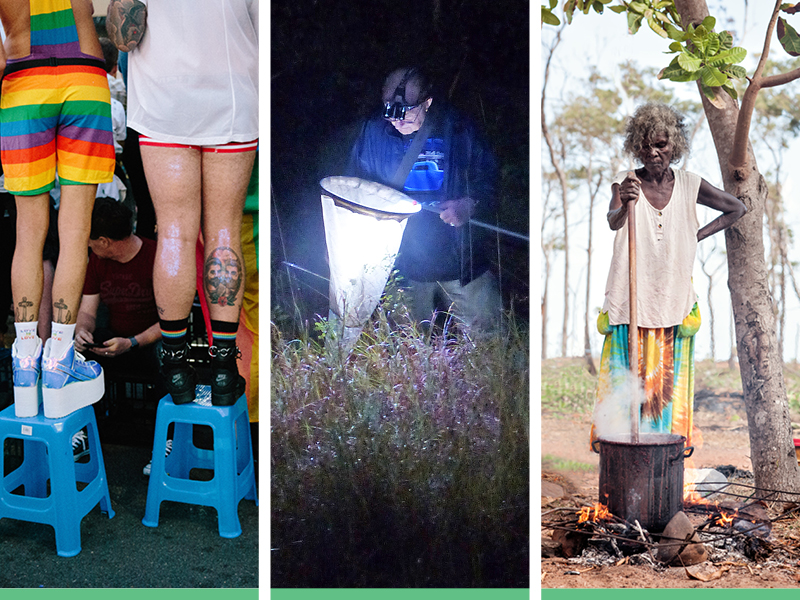 The Moran Arts Foundation has today announced the semi-finalists for the 2018 Moran Contemporary Photographic Prize, one of Australia's most highly regarded photography competitions.
Over 2600 entries were submitted for this year's prize, and 148 photographs from 116 photographers have made it onto the semi-finalist short list. The Moran Contemporary Photographic Prize has prize money of $100,000, including a $50,000 first prize. Photographers were invited to interpret "contemporary life in Australia" and this year the semi-finalists cover a suitably vast array of subjects, from rural bushfires and agricultural scenes to intimate portraits and inner-city streetscapes.
The Moran Contemporary Photographic Prize (MCPP) was established in 2007 by the Moran Arts Foundation and it awards and promotes Australian contemporary photography and excellence in all forms of still, photo based artwork – including analogue and digital photography or staged and directorial photo-media work.
The Moran Arts Foundation is delighted that Cheryl Newman and Jon Jones are returning to judge the 2018 MCPP. Cheryl Newman is a respected international photographer and curator and Jon Jones is a celebrated international photojournalist and photo editor. The third judge this year is Raphaela Rosella, a highly regarded Australian documentary artist. Cheryl Newman comments: "The judging process is not easy with complexities of culture and politics to be considered along with the purely aesthetic. This year has been a particularly tough call with many powerful images of a globally high standard."
As part of their commitment to the arts, The Moran Arts Foundation host free photography workshops in schools throughout the country each year. The Moran Contemporary Photographic Prize also includes student categories and this year's Student Prizes will be judged by Louise Whelan, Nicki Jackson and Peter Edward.
The finalists of this year's prize will be announced on Wednesday 4 April. The winner of the Moran Contemporary Photographic Prize will be announced on Tuesday 8 May at Juniper Hall in Paddington. The Moran Contemporary Photographic Exhibition opens on 5 May and runs until 27 May.
A FULL GALLERY OF SEMI-FINALISTS CAN BE FOUND HERE.
MEDIA CONTACT:
For further information about the Moran Contemporary Photographic Prize please contact TM Publicity: Jillian Heggie – email / 02 8333 9070
ABOUT THE MORAN ARTS FOUNDATION
The Moran Arts Foundation is a philanthropic, not-for-profit organisation whose objective is to support the arts in Australia through the Doug Moran National Portrait Prize, the Moran Contemporary Photographic Prize, gallery exhibitions and free Moran School Photographic Workshops. Established by Doug and Greta Moran and family in 1988 in celebration of Australia's bicentennial, the Moran Arts Foundation fosters portraiture skills and excellence in photography.
ABOUT THE MORAN CONTEMPORARY PHOTOGRAPHIC PRIZE
Moran Contemporary Photographic Prize
Winner – $50,000
Finalists – $1,000
Moran Contemporary Photographic Prizes – Students
$5,000 each for the Winner and their School (Years 11-12)
$3,000 each for the Winner and their School (Years 9-10)
$2,000 each for the Winner and their School (Years 7-8)
A camera for each Primary School Student Finalist
Above photo credits:
– Alexandra Wasiel, 40th Anniversary Crowd
– Buck Richardson, The Sweeper
– Millie Brown, Preparing the Pandanus