The Moran Arts Foundation as part of its patronage of the arts holds FREE photographic workshops in schools throughout Australia.  The full-day workshops explore the technique of photography and visual storytelling.
In 2019 Moran Photographic Workshop teacher and professional photographer Nicole Jackson held 8 free workshops at schools in the East Gippsland region.  The workshops were held in collaboration with Gippsland Lakes Community Health (GLCH) and Lakes Entrance Aboriginal Health Association (LEAHA) for a smoking prevention health project in the region.
The week was a huge success!  The students were highly engaged and produced a creative array of photos around the theme of "healthy living". These students are champions for social change in their local communities, challenging the social norms and spreading positive messages around healthy living. As part of the workshops, the students printed and framed some of their photos for display in their school or local community.  Their favourite 5 photos will also be entered into the annual Moran Prizes, which is free for students to enter.
Not only did the students learn key skills and increase their confidence but the project has since received awards for its success!  Following is an email received from the project coordinator, Kerrilee Kimber, Gippsland Lakes Complete Health:
Dear Melanie and Nicki,
I wanted to pass on some wonderful news.  The Smoking Prevention work that we have been facilitating in schools over the past year has been recognised with two different awards on the same night in Victoria, Wednesday 20th November 2019.
We wanted to keep you up to date with how successful this whole project has been and continues to be.  It all started with Andrea and I attending the Art of Good Health Conference in 2018 and participating in the Moran workshop.  We brought this process of working through photography back to East Gippsland to brainstorm.  Once Moran committed to coming to East Gippsland the project really gathered momentum. Thank you for your support, great ideas and significant work in schools.
Award 1.
The partnership with Lakes Entrance Aboriginal Health Association (LEAHA) to conduct smoking prevention in schools (using digital storytelling and the expertise of the Moran Foundation) won the Gippsland Primary Health Network award for Integration and Partnerships.
Award 2.
The second award was a "Highly Commended" under Improving Aboriginal Health, in the Victorian Premiers Public HealthCare Awards.
Kerrilee Kimber
Gippsland Lakes Complete Health
Find out more about school workshops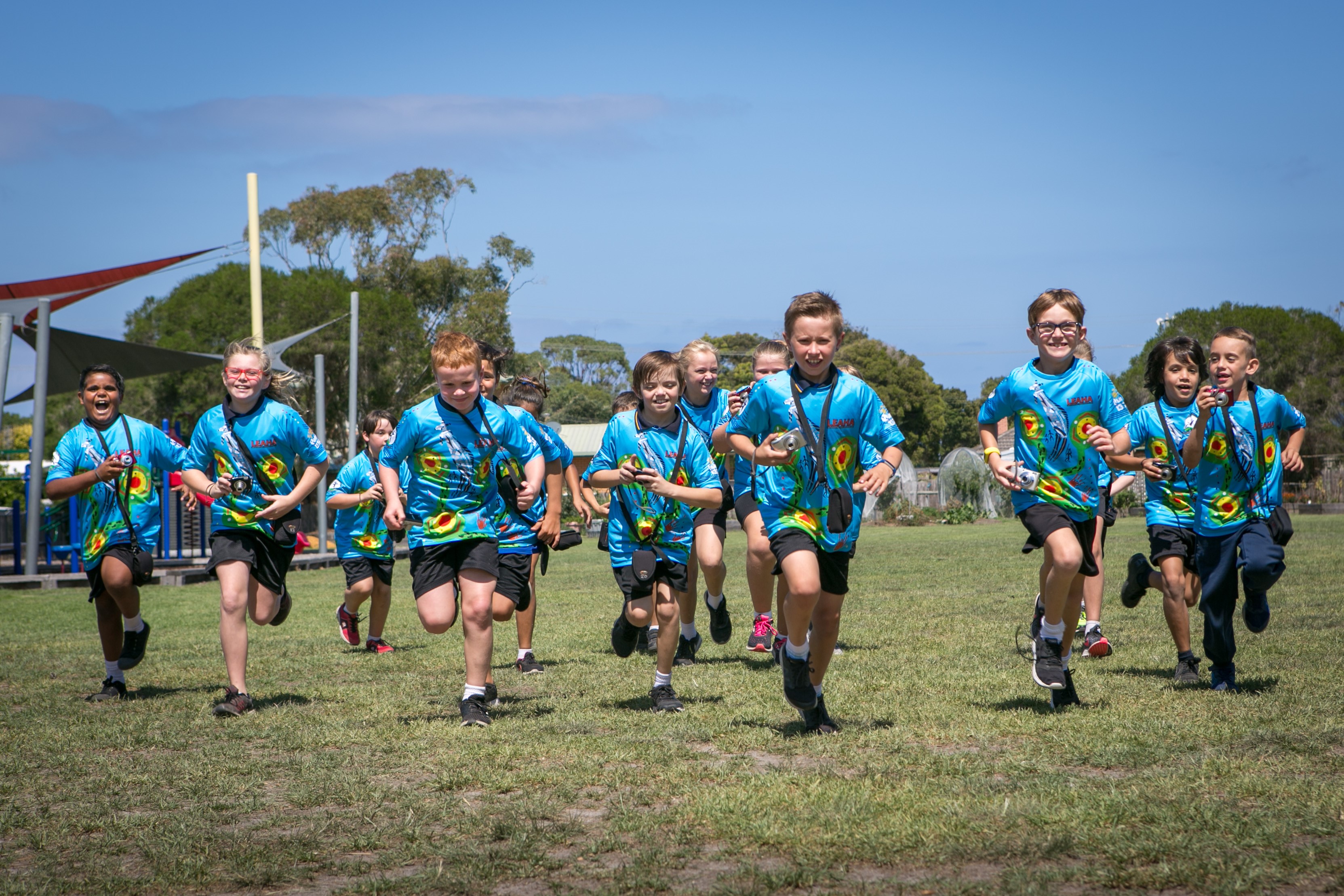 ABOUT THE MORAN ARTS FOUNDATION
The Moran Arts Foundation is a philanthropic, not-for-profit organisation whose objective is to support the arts in Australia through the Doug Moran National Portrait Prize, the Moran Contemporary Photographic Prize, gallery exhibitions and free Moran School Photographic Workshops. Established by Doug and Greta Moran and family in 1988 in celebration of Australia's bicentennial, the Moran Arts Foundation fosters painting portraiture skills and excellence in photography.